History
1. August 1st 1968
Software developer and entrepreneur Marco Boerries is born in Germany. He would later go on to create StarOffice, the predecessor to OpenOffice.org.
2. 1984
Marco Boerries starts a software company called StarDivision in Lüneburg, Germany. The 16 year old starts coding an office suite known as StarOffice. StarOffice is released for several platforms, including MS-DOS.
3. 1998
StarDivision begins to offer StarOffice as a free download.
4. August 1st, 1999
Sun Microsystems Inc., a Santa Clara, CA technology company announces that it is buying StarDivision. Sun ends up paying 73.5 million U.S. Dollars in late 1999. Sun's intention was to have its own in-house office suite. This would allow them to save the licensing fees paid to provide Microsoft Office to its 42,000 employees.
5. July 2000
Sun Microsystems releases the source code for StarOffice to provide a free and open alternative to Microsoft Office. The open source version is called OpenOffice.org. Sun provides financial sponsorship for the OpenOffice project.
6. January 27th, 2010
Oracle Corporation of America completes a 7 billion U.S. Dollar purchase of Sun Microsystems. Soon after the purchase, development of StarOffice was discontinued.
7. September 28th, 2010
Several developer of OpenOffice.org defect from Oracle, fearing that the profit-driven company will shelve OpenOffice.org in the same way that it shelved both OpenSolaris and StarOffice. These developers form the Document Foundation, and create a fork of OpenOffice.org known as LibreOffice. Google, SUSE, Red Hat, and several popular GNU/Linux distributions would end up throwing their support behind the Document Foundation and LibreOffice over the course of the next few weeks.
January 25th, 2011
The first stable version of LibreOffice, version 3.3, is released.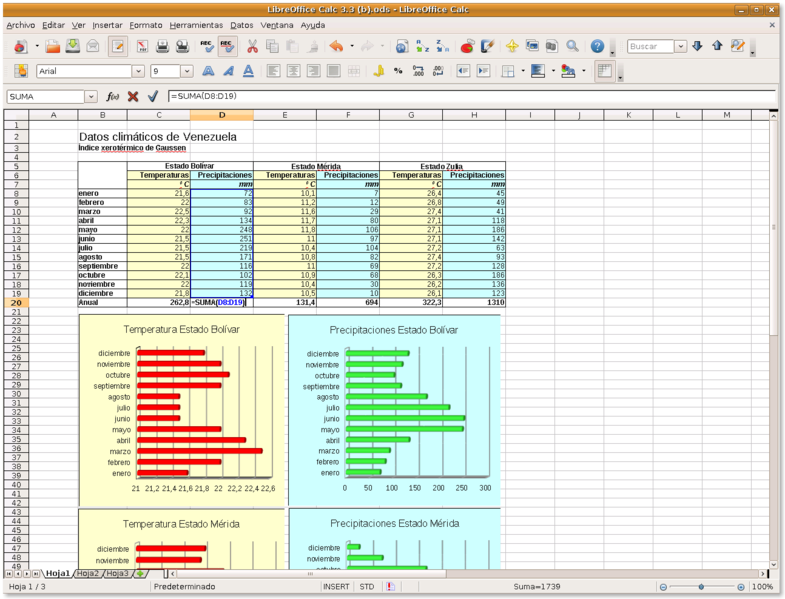 Illustration 1: LibreOffice Calc 3.3 (image courtesy of Wikipedia)