Client Configuration
Client configuration can be just as big of problem as the set up for the server.  One of the problems is that not all clients, both Linux and Windows, are capable of handling TLS or SMTP AUTH.  That is getting better but it is still a problem.  One great alternative client is Thunderbird, Icedove if you are on Debian.  Here is a step by step approach to setting up  the Thunderbird client for TLS and SMTP AUTH.
If you are interested in the Postfix Manual you can purchase for $34.95 which illustrates many more options with Postfix.
Ubuntu Mail server Course
Secure Connections
Postfix with TLS
Dovecot with Sasl
SMTP AUTH
Secure Client
Create an account.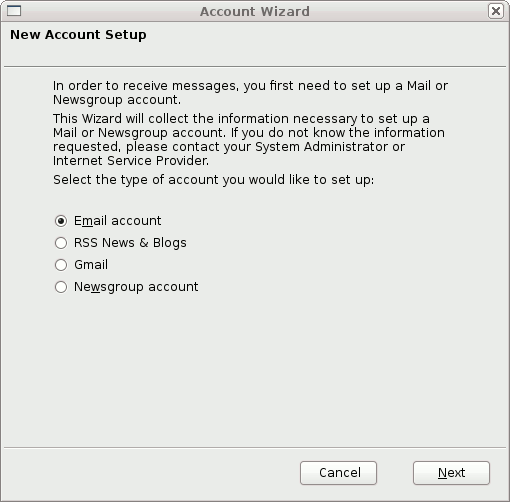 Enter a name for the account and the email address you want to use.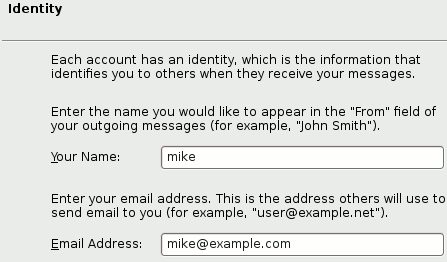 In the example, IMAP is the server of choice.  This allows you to retrieve mail and also leave the mail on the server so you could share accounts.  An important setting is the "Incoming Server".  Make sure you enter a FQDN (Fully Qualified Domain Name) which means it must have a hostname and domain name.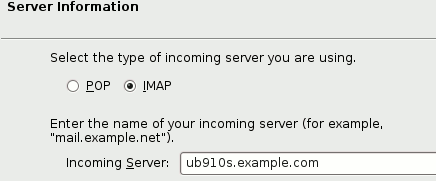 Now configure an incoming user name.

Check your account settings, one important setting is the "Outgoing Server" at the end of the file.  The "Outgoing Server" is the server that will authenticate the mobile user and allow you to send email through the mail server.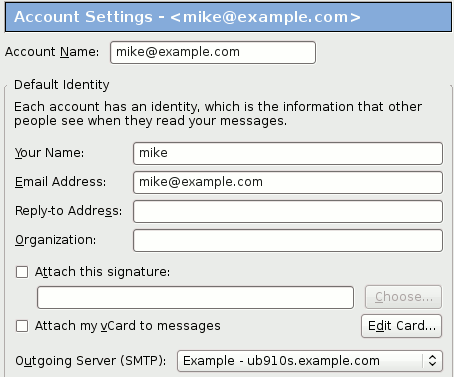 If you do not have anything set for the "Outgoing Server" just skip down in the tutorial to see how to set it up.
The "Server Settings" is how you will retrieve mail.  Note that the server  is listening on port 993 so that it is secure, IMAPS.  Also note to select SSL in this setting so the port is changed.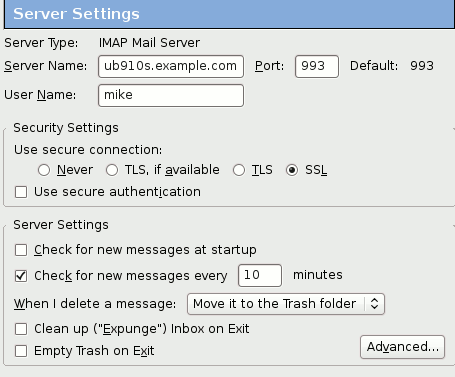 Here is how to configure the "Outgoing Server".  Note the port number, the User Name that you will authenticate with and that TLS is selected.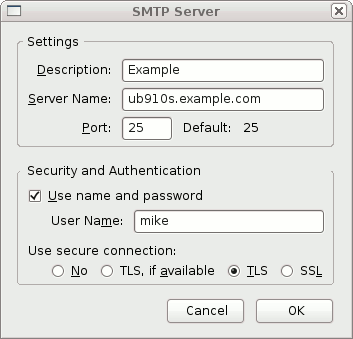 If your mail server and client are configured correctly you will be able to send and receive mail, securely.  If it is not configured correctly you will see this message.  You will not  be able to relay through the mail server, in other words you cannot send mail.